Indoor Golf Leagues (ranging from 8 to 12 weeks)
Over 130 courses, including Pebble Beach, Spanish Links and Spyglass Hill
Games for a casual golf experience (Capture the flag, Closest to the pin, Hit It! and Bullseye)
Tracy – TrackMan's latest software is now available to help improve your game.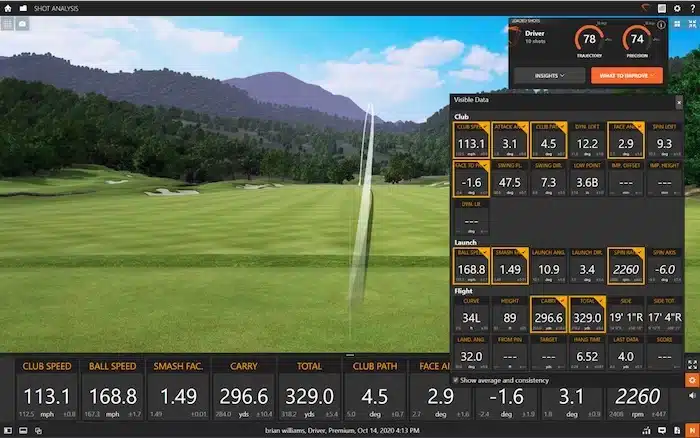 What makes Gophers different from other indoor golf facilities?
Gophers is unique in more ways than one.
1) Each simulator is equipped with TrackMan 4 technology. Making for accurate readings and unbelievable graphics.
2) The screens for our simulators are large - each measuring 15ft across across and 9.5ft in height.
3) Gophers' simulators were designed and installed by our own team over at St. Germain's Property Services / Synthetic Turf International from Chelmsford Ma. from the ground up. Meaning every inch of the simulator (turf, screen, TrackMan, lighting, projection, padding, built in) we stand behind.
4) In between play, Gophers offers a 24' putting green for additional practice (be sure to check out the oversized flag, custom-made by our own Brian St. Germain).
5) Our friendly staff is knowledgeable - if it is your first time using a golf simulator or you are a regular, we can help guide you to explore the software and help better your game.
The list really goes on, but it's a great way to start answering the question "Why Gophers"?
Ready to Play?
Check out what our unique location has to offer.